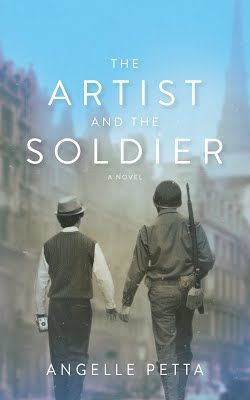 Date Published:
May 1, 2018
Publisher: Warren Publishing

Two young men come of age and fall in love, set against the backdrop of true events in World War II
It's 1938. Bastian Fisher and Max Amsel meet at an American-Nazi camp, Siegfried. Neither have any idea what to do with their blooming, confusing feelings for one another. Before they can begin to understand, the pair is yanked apart and forced in opposite directions.
Five years later, during the heart of World War II, Bastian's American army platoon lands in Salerno, Italy. Max is in Nazi-occupied Rome where he has negotiated a plan to hire Jews on as 'extras' in a movie—an elaborate ruse to escape the Nazis. Brought together by circumstance and war, Bastian and Max find one another again in Rome.
Exploring the true stories of Camp Siegfried and the making of the film, La Porta del Cielo, The Artist and the Soldier is intense, fast moving, and sheds light on largely untouched stories in American and Italian history.
Max Amsel and Bastian Fisher meet in the Catskills at an American-German Nazi camp in 1938. Max admires Bastian who is bigger, and stronger and the two boys become friends. There are also some stronger feelings involved, but the two young men are torn apart by family circumstances. In 1943, they meet again in Rome.
This is an interesting story of two young men from different backgrounds growing up around the events of World War II. I had no idea there were summer camps in America to instill Nazis principles back then. I had read before about the filming in Rome and how Italian Jews were saved, but the author did a nice job of tieing the two events together using Max and Bastian.
The writing flowed well, and I think this book would especially be apropos for young adult readers who could identify with Max, Bastian, and Ilsa, Bastian's sister. It's a nice read about this period of history.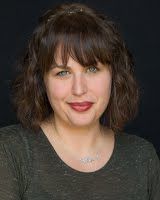 Angelle holds an MA from Emerson College, and a master's equivalency in Drama Therapy through the NADTA. She is a registered drama therapist and a PhD student at Lesley University. She works as a Drama Therapist at an Expressive Arts Center in Virginia called A Place To Be. She lives in Northern Virginia with her husband, two delightful dogs, and one fat cat.