The Sawtooth Range, Book 4
Historical Western Romance
Date Published:
September 2018
Publisher: River's End Books
Maddie Jennings possessed a unique skill exploited by her father. As a scam artist, he used his daughter's talent for reading people. Her job—profile the mark for honesty. When her father's fortunes improve, he enrolls her in Miss Emma Willard's School for Young Ladies where she begins a progressive education in both academics and society. For two years, Maddie thrives under the tutelage of those who encourage her to challenge the culture's views of acceptable work for women. This happy life ends when her father unexpectedly withdraws her, taking her with him on a desperate flight from deadly repercussions for a scam gone wrong.
Maddie soon realizes she and her father are being pursued by both the Pinkerton Agency and the vindictive Sicilian family, but she knows little more of her father's most recent crime. When a heart attack takes his life at a small station in Idaho Territory, she must change her identity, take the money, and run for her life. On the north-bound train to Ketchum, Maddie meets a young doctor, David Reynolds, who is also running from something-a woman he can never possess. Maddie, now trapped in her false identity by the indiscretions of her father, can neither afford to reveal her true nature nor allow her attraction to the doctor to distract her from the need to simply survive.
This is a stand-alone novel and the fourth in a series called The Sawtooth Range.
Other Books in the Sawtooth Range American Frontier Romance Series:
The Sawtooth Range, Book 1
She was a doctor seeking justice for her town. He was a lawman who had turned in his badge after failing to protect the innocent.
DREAMS OF AN EDUCATED WOMAN
Kat Meriwether left her hometown of Snowberry in Idaho Territory as a tomboy with a saucy reputation as a fighter of bullies, but she returns as an educated woman polished by four years in Boston. Throughout those years she's kept her mind on her studies, avoiding romantic entanglements that might hinder her from achieving her goals.
NIGHTMARES OF AN EX-TEXAS RANGER
Jonathan Winthrop, is a haunted man, running from his own tormented past. Snowberry offers him a chance to start over, but lawless men are changing the once peaceful town, and innocents will die without a defender.
Young medical school graduate, Dr. Kat Meriwether, doesn't like what she finds upon returning home, but she also finds a good man whose sense of justice is as strong as hers. Together they would find not only their unmistakable callings, but an undeniable love.
The Sawtooth Range, Book 2
In this thrilling and romantic conclusion to Kat's Law, Dr. Kathryn Meriwether must deal with a Cholera outbreak threatening the residents she cares for in Snowberry, Idaho, a killer not armed with a gun as the one whom ex-Texas Ranger Jonathan Winthrop pursues into the Sawtooth Range, but just as deadly and unpredictable. Once again, each will handle the crisis with the skills they've been given, but ultimately will find a greater strength in facing their future together. A high valley promise will unite them as an undeniable force to meet the challenges of their frontier home.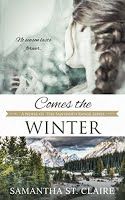 Avalanches, isolation and snow blindness were stark realities for those daring to remain in Idaho's Sawtooth Range through the harsh winter months. For city dweller, Lena Sommer, the warnings seemed exaggerated.
In the fall of 1886, Lena leaves behind a life fraught with disappointments and loss only to arrive in Sawtooth City and find the man she'd pledged to marry has been killed. To return east is unthinkable; to stay is ill-advised, but she resolves to remain and manage the man's lodging house despite the warnings. More than her stubborn nature influences her decision. From her first glimpse of this mountain valley, she falls captive to its wild beauty. Feeling she has at last found a hearth to call her own, she eagerly puts down roots. Sharing her love of literature with her lodgers before a warming fire, she builds a family of lonesome souls, where dreams awaken.
However, one man stands apart, disturbing her peace with ominous warnings to leave before winter comes. Evan Hartmann knows from personal loss that winter snows bring to these mountains both unimaginable beauty and death. He is also a man conflicted, because as much as he'd like for Lena to leave the mountains, his heart longs for her to stay.
Idaho Territory, April 1889
Maddie Jennings pressed back against the brick wall, taking in a sharp breath and swallowing hard. She removed the pin from her hair and pulled off her wide-brimmed hat, taking a moment to slow her hammering heart before lifting a gloved hand to the corner of the building. She peered across the street once again. Everything about the man screamed out to her, lawman. The bulge just below his hip kept his oilskin duster from falling close to his body as it should. He wore a gun strapped down to his thigh, probably a Colt.
She discerned him to be a man who paid particular attention to his appearance, but not so much as to be mistaken for a dandy or a gambler. His black hat, free of trail dust indicated he'd traveled by rail as she and her father had and not on horseback. That deduction was further confirmed by his boots which appeared polished. He wore the hat low on his brow, shadowing keen eyes that swept the crowded train platform, the look of a man on the hunt.
Maddie let out the breath she'd held, again flattening herself to the wall until the rough brick edges dug into her back. Into what scam had her father become embroiled this time? She had to get back on the train—fast.
Minutes later she collapsed onto the seat beside her father, telling him of her observations.
"Are you certain, Maddie? Maybe he was a policeman. Maybe he was out of uniform." She detected the desperate tone to his words. "Your imagination sometimes. . . "
Irritated by the implication she had read him wrong, Maddie interrupted him, her tone terse. "Yes, Father, I am quite certain."
"But what makes you think he's a Pinkerton agent?" A vein bulged above his stiff white collar. Nervous fingers fiddled at the starched fold pressing against his neck. "More likely he's a simple local constable. Surely, not. . ."
She shot back, "I saw his badge when he showed it to the conductor. Is that proof enough?" He knew better than to question her in this, the talent she'd cultivated under his instruction. What she now saw written conspicuously on her father's face lifted fine hairs along the back of her neck. Maddie gnawed the inside of her lower lip, regretting her harsh response.
In her head, she heard the polished voice of Miss Emma Willard, almost as though the woman sat beside her. A lady never lets her face or body betray her emotions in public. With a breath that drove her ribs against her corset stays, she squeezed her eyes shut and drew her hands into her lap, her facial expression again impassive.
She leaned in close to her father, her voice low. "I heard his description of the man he's searching for. The name was Alex Carlisle."
This was the name her father had assumed with his latest money-making scheme, Carlisle, a name he wore like his expensive Brooks Brothers overcoat. He'd told her it sounded more at home with the names of those with whom he was rubbing elbows and, not coincidentally, soliciting funds.
He turned, facing her, his complexion paling. "At least they haven't discovered my real name."
"We don't know that!" With another ragged breath, she reined in her anger.
All the years of mysterious deals that moved their fortunes like ships on unpredictable seas seemed to have brought them into the face of a storm that would capsize them at last. She wanted to rage at him, demand the truth, something she'd rarely asked of him before. But this was not the time for explanations. She pulled her lips into a thin line and said with a calm she did not feel, "Father, you must alter your appearance." When he didn't respond, she reached for his hand, squeezing it hard. "Did you hear me? There's no time to delay. The agent appeared to be heading toward this train."
He continued to stare at her as though she was unrecognizable to him; his mouth opened and closed twice, no words, just the mechanical workings of his jaw.
Maddie reached for the top button of his traveling coat as she said, "Father, get ahold of yourself. It isn't like you've not done this before." She helped him extract his arms from the sleeves. His traveling valise lay beneath the seat. With a grunt, she tugged it onto the seat between them.
Expressionless, her father sat beside her. His lack of responsiveness caused her to lay her fingers upon his sleeve, speaking each command as though he were a child. "Father, find the wash room, use your shaving kit, and shave off your mustache and beard."
He gripped the valise handle, his knuckles white. Grabbing for her hand, he pleaded, "I'm sorry, Maddie, so sorry. I never thought...I thought that..." His mouth twisted as if conjuring the words from the air above them.
His stuttered apology only increased her anxiety. Father never apologized. Maddie forced a smile to her lips, giving his shoulder a gentle nudge. "We can talk later. Now go!"
He hesitated and her smile faded. "Go."
She drew another painful breath, convinced the corset had cinched on its own. Think, Maddie. Devise a plan, then execute it. She reached for her father's black silk topper and flattened it. Next, she hid it under the coat draped over her arm. With her eyes squeezed tight, another wave of anger surged. This part of her life was supposed to be over, and yet here she was trapped in her father's schemes yet again. He'd promised her he'd not involve her again. Promises, no matter how sincere, wouldn't save them now. As much as she felt revulsion for being forced into this, love for him compelled her to act. She bit her lip, rose to her feet and stepped into the aisle—in a moment transformed to an accomplice.
About the Author
Samantha St. Claire is the pen name of an author of historical fiction who made the cross-over to romance with The Sawtooth Range series. With roots that go deep into pioneer heritage, the American West is a perfect calling for her lyrical style of writing that evokes the romance of a time when courage and strength of character were skills for survival.